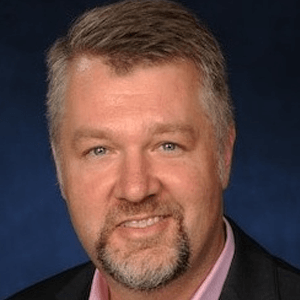 Partner at SoundsProfitable (and previously SVP of Edison Research) Tom Webster has posted an essay describing warnings he sees for the podcasting industry based on mistakes he perceives that broadcast radio has made.
Webster writes, "Podcasting has had a bad couple of months in the press, from Podcast Movement's Ben Shapiro kerfuffle, to layoffs at Spotify and Acast, iHeart's dalliance with 'Subway Surfer,'" — i.e., buying short-session traffic — "Vulture claiming podcasting doesn't produce blockbuster hits any more, and on and on. Truly a rich pageant.
"It's worth remembering a few things about all of this. First, there is a wealth of information out there that tells the positive story of podcasting…
"Today, podcasting is a vibrant and interesting space, regardless of what Vulture writes about it.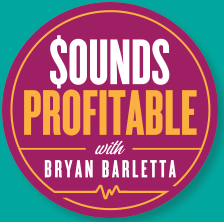 "But radio? Commercial radio is steadily declining… Lost in the incessant march of monthly and quarterly share ratings from Nielsen is the hard truth that time spent listening to radio has dropped precipitously over the last 10 or so years. Indeed, Edison's Share of Ear data shows that radio's share of our audio time has declined from 52% in 2014 to about 38% today, with streaming music and podcasting surging to claim the time radio has ceded. With total time spent listening to audio remaining fairly constant over that period of time, that's a 27% decline in 8 years…"
Webster argues that while podcasting has a lot it can learn from broadcast radio, broadcast radio has also made a lot of mistakes in recent years: "I am no Nostradamus, but I have lived through the radio industry making some of those same choices, and I have seen how they have worked out. Spoiler alert: not well, at least for commercial broadcast radio. I want to share with you some of those horrible warnings, and thoughts on how to avoid them…"
1. Painting With The Same Brush
"Beginning with my absolute favorite let-me-bore-you-for-hours-at-the-cocktail-reception topic," Webster writes, "the Telecommunications Act of 1996, elements of the commercial radio industry have been biting off more than they can chew for a quarter of a century… The resultant debt that this literal handful of companies had to service became untenable…
"The constraints that this amount of debt placed on the largest operators in radio led to years of layoffs, budget cuts, and otherwise just bad news. But here's the thing: while the largest operators were burdened by crushing debt service, there were plenty of smaller groups and locally-owned stations that were doing just fine. Radio continues to throw off huge amounts of cash flow – it may be down, but it didn't crater like the classifieds business did… Lots of people still love radio. But the very public struggles of a few operators painted the whole industry with the same brush, a fact that I know was very frustrating to any number of operators all across the country…"
2. Please Don't Destroy Us With Ads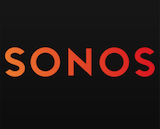 He notes, "I don't need to say a lot about this one, I hope. One of the primary reasons AM/FM content has been unsuccessful online is that the online streams of broadcast radio stations carry the same crippling, nonsensical spotloads as their over-the-air counterparts…
"Last weekend I gave one of the ad-supported Sonos stations a try, and I was horrified to hear two eight-unit blocks of ads, just twenty minutes apart. That's just not going to fly in 2022. It hasn't flown in a long time…"
"In podcasting, though…  we aren't going to get away with long spot blocks, and we aren't going to get away with crappy ads, and we aren't going to get away with running the same DAI [Digital Ad Insertion] ad three or four times in an episode as some of the shows Bryan wrote about a few weeks ago…
3. Don't Neglect The Farm Team
"One of the unpleasant byproducts of the financial distress some of the largest radio groups have grappled with over the last decade," he continues, "has been the disappearance of local DJs. It started with overnight jocks being replaced by automation, then the voice-tracking of other shifts by personalities in other markets handling those duties for multiple stations, and finally, in many markets, the local morning shows being replaced by one of a handful of syndicated shows from larger markets.
"This, as it turned out, was a doubly-devastating move by the radio giants… It made those stations a lot less personable, engaging, and local. But it also cut the entire industry at the hamstrings because it eliminated radio's pathways for future talent.
Read the full essay (part 1 of 2) on the SoundsProfitable website here.  (Presumably, RAIN guesses, part 2 will be available next week here; as of this writing that link returns a "404" error (Page Not Found).)