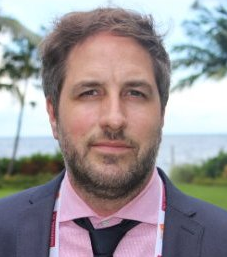 This sponsored column is by Gonzalo Alonso (@gonzalojalonso), Managing Director of Audio.Ad. Audio.Ad provides Digital Audio Advertisement solutions for brands and broadcasters in Latin America and the US Hispanic Market.
---
Print media and radio stations are undergoing a process of adapting and rethinking their business models as a response to the digital revolution of the last decade. For most of them there is not yet a clear response regarding how to fit into this new digital world, how to satisfy their audiences, and above all how to make money.
But in the case of radio, digital audio is making things work. Radio is being reborn, thanks to thousands of websites that offer music streaming, podcasts and other content types. Digital audio is widely used by mainstream consumers, and a recently complete study by Audio.ad documents dramatic inroads in one important population.
With a reach of 55-million users in the Americas, Audio.ad recently concluded market research conducted in the U.S. Hispanic market. Our mission is to offer brands a large advertising reach in Latin America and the U.S. Hispanic markets, and the research objective was to determine habits of digital audio consumption, understand which content types are most valued, and comprehend the buying habits for products and services advertised within these environments. The U.S. survey is the sixth study we have conducted in the Americas, having already presented Mexico, Argentina, Colombia, Chile and Peru during 2015. This year we are researching the U.S. and Brazil.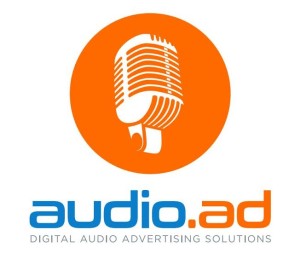 According to our research, the average time spent with digital audio among listeners in the U.S. Hispanic market is 9 hours per week, and 50% of these consumers listen between two and three hours per day.
Among listeners to traditional radio, 81% of those surveyed also tune in to traditional radio through devices connected to the Internet. Listening happens throughout the day: Morning, afternoon, and evening. Among survey respondents, 75% listen to digital audio through mobile devices, 60% are above 35 years old.
In looking at the impact of digital audio advertising, we found that nearly five of every ten people have bought between two and five products or services advertised.
Streaming audio is highly personalized. Every listener can customize his or her personal programming from an astounding selection of stations, playlists, and curation methods. The trend toward mobile listening with headphones accelerates the personalization of audio. Streaming audio advertising keeps pace with the personalization of listening. Digital audio can deliver relevant and intelligently directed advertising to a great volume of consumers.
Think of any day in your everyday life. Driving to the office, going for a run, walking down the street, riding public transportation, working out, or sitting at your desk: How often do you use digital audio in these everyday moments? This constant consumption increases the effectiveness and awareness of advertising.
Digital audio advertising generates the same emotional connections that radio advertising has generated for 80 years. The power of the audio messaging is augmented by great digital technology to deliver targeted campaigns to the right audience segments at the most opportune moments.
Digital audio is a perfect complement to display or video advertising as well. The technology allows marketers to accompany the audio spot with a display ad. In that scenario, audio is the more reliable component — people listen to digital audio through their mobile devices, where visual ads can go unseen. Digital audio advertising goes straight to the ears.
Digital audio is an advertising platform that allows precise measurement of listening and targeting. Our technology allows inventory to be bought on the basis of complete listening of an ad (we call it True Listening). Digital audio also has great coverage of mobile audiences, and does not present viewability related inconveniences or fraudulent clicks. It is 100% brand safe, and our technology can reach predetermined audience clusters (by genre, age, geo-location, device connection, content category), to run retargeting campaigns and manage impact frequency according to the advertisers' marketing goals.
Our newly completed research indicates that a large audience exists now for streaming audio and the advertising which supports it. This is the moment for brands to get involved in this growing consumer demand.
Please go here to download the research.