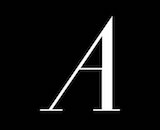 The Atlantic shared two announcements to its podcasting program. First, the publisher has hired Katherine Wells as its first executive producer of podcasts. Wells returns to the company after a stint at Gimlet Media; she previously worked as a producer at the Atlantic Studios video department.
"I'm absolutely thrilled that someone of Katherine's talent, drive, and vision has agreed to join us in this growing endeavor," Editor-in-Chief Jeffrey Goldberg said. "Her expertise will be invaluable as we launch our third podcast and continue to look for more ways to bring powerful journalism to our expanding podcast platform."
The third podcast is the other announcement. The Atlantic's new show is called Crazy/Genius, which is slated to debut in May. Senior Editor Derek Thompson will host the weekly program about the crossovers between technology and culture. HBO science fiction show Westworld is exclusively underwriting Crazy/Genius ahead of its second season premiere.