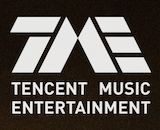 Tencent Music Entertainment has released its financial results for the first quarter. Net operating profit for Q1 rose about 23% on-year to $171 million. Revenue for the China-based service reached ¥5.74 billion yuan ($855 million), up about 40% from the year-ago period result of ¥4.12 billion yuan.
Within that total, $239 million of the company's revenue came from online music services, including subscriptions, sub-licensing, and album sales. Paid music services generated revenue of $106 million under that umbrella.
Monthly active users on mobile grew by about 4.6% to 654 million. Paying listeners accounted for about 28.4 million users. Along with slower growth in audience, Tencent also reported that the average return per user actually fell 1.2% to $1.21 per user.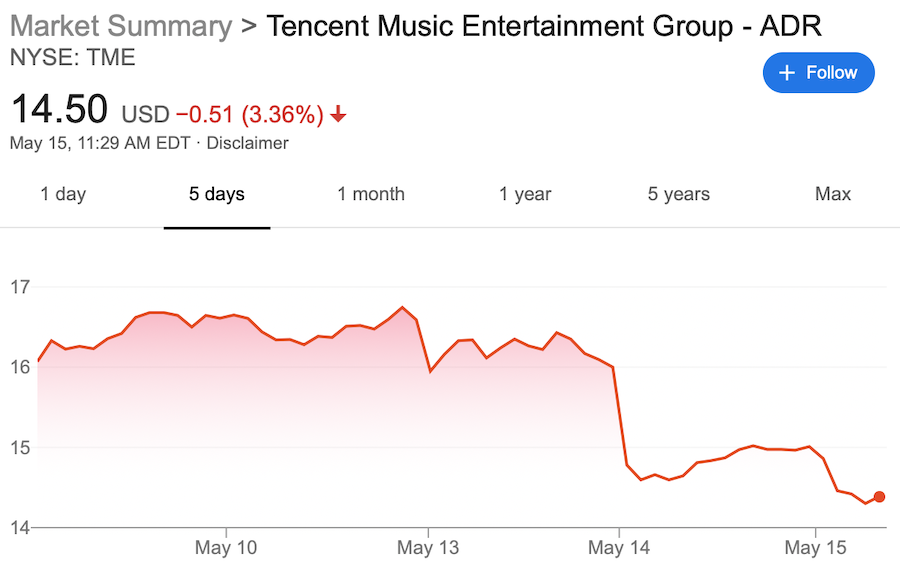 Although Tencent Music did beat out financial expectations, Wall Street still responded cautiously to the results. Shares in Tencent dropped more than 8% during trading on Tuesday morning after the announcement and has remained low. After trading at $16.37 a week ago, share price has been wavering around $15.
There could be more uncertainty on the horizon for Tencent Music. Guomin Xie is stepping down from his role as co-president and director. He will exit effective June 6 for personal reasons. It seems that his departure will mostly be covered by existing executives. Zhenyu Xie, a board member and fellow co-president, has been named chief technology officer. Group Vice President Linlin Chen has been named as the head of its Kugou music business and Group Vice President Lixue Shi will oversee music platform Kuwo.