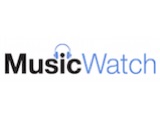 Most of today's online music services include some feature that encourages listeners to discover new artists and songs. According to a new study from MusicWatch, though, the biggest driver of discovery is actually online video. Numbers from the consumer research company showed that 34% of respondents said video services were the most influential source of new music discovery. Suggestions from friends and family came in second at 27%, followed by broadcast AM/FM radio in third with 25%.
According to MusicWatch's data, 40% of U.S. respondents said they had heard a new artist or song on video services that they wanted to listen to again. For the 13 to 24 age group, the rate was 63%. In that demographic, the most common action after hearing a new song they liked wasn't to look for or buy the whole album, but to watch the video again.
The research included a survey of 5,000 consumers in the U.S. aged 13 and older. The findings were then scaled up to reflect the U.S. Internet population.