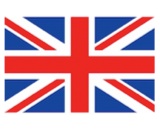 Research from DMA investigated recent audio trends in the UK. The survey found that 37% of Britons listen to podcasts every month. The rates were even higher for select groups, reaching 67% for men aged 16-29 and 54% for households with annual income of more than £75k.
The 16-34 age bracket was the most involved with podcasts. Fourteen percent of that demographic said they listen to shows daily and 29% said they listen several times a week.
Among weekly podcast listeners, 27% said they discover new brands through voice advertising. Most podcast fans said the marketing pitches they hear on both podcasts and the radio is relevant to them.
"Podcasts are a fresh and popular audio media channel to engage consumers with, particularly the millennial and centennial demographic. With listeners generally highly engaged with the content, it is an effective marketing channel with a high degree of relevancy compared to other marketing channels," said Tim Bond, head of insight at DMA. "Compelling narratives, engaging storytelling and informative content can strengthen brand understanding and memory, offering brands the ultimate prize of a dedicated audience."