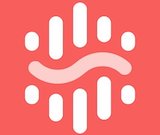 Podcast startups have been a hot space as the audio format continues to grow in popularity. One subset of this area has been attempts to create steady paying communities for shows. Supercast is one of these. The platform is currently in beta.
The platform is designed to streamline the process of listeners paying for exclusive content from the podcasts they follow. It allows them to share subscription content such as bonus, behind-the-scenes, or early-access episodes. Creators can also opt to monetize by offering an ad-free feed or complete access to old episodes to paying listeners.
A show creator can customize a landing page and can set how and which of their content will be paywalled. It also offers security for show feeds to ensure that paid content can't be shared with non-subscribers. The analytics dashboard includes audience and content details, including per-user podcast engagement statistics. Supercast supports Apple Pay and Google Pay systems for ecommerce.