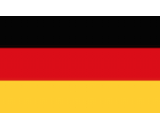 Germany's recorded music revenue returned to growth in 2019, reversing a small decline from its results in 2018. During last year, trade body BVMI reported 8.2% growth for revenue of €1.623 billion ($1.82 billion) on retail basis.
It was a big year for streaming among German listeners. Audio streaming saw a 27% jump in revenue, and those sources generated more than half of the year's revenue with a 55.1% market share. Streaming revenue in the country totaled €894 million ($1.003 billion).
Digital sources were 64.4% of the German music revenue total. Digital downloads were just a 6.2% share of the overall market
Physical formats, which were long the dominant force in Germany, reported a decline of 8.9% in 2019 revenue. They now represent just over a third of the market with a 35.6% share. CD sales fell 10.5% and accounted for a 29% share of Germany's market. Vinal was the positive segment for physical formats thanks to a 13.3% jump in sales.
"The digital market has been successfully developed and lead to growth in recent years without losing sight of the physical product: The CD remains an important and not to be underestimated market segment with almost one third of total sales, while vinyl continues to grow in its niche." said BVMI Chairman & CEO Dr. Florian Drück. "Incidentally, video streaming has also grown significantly, albeit from a very low starting level: 31 percent additional revenues from premium and advertising-financed offers still only contribute 2.9 percent to industry revenues."