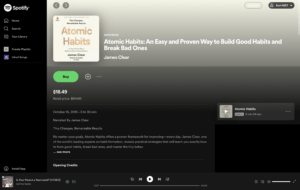 Spotify added another category of content to its service yesterday, in the U.S. initially, with the addition of more than 300,000 audiobooks — albeit priced separately from its monthly subscription service at prices "competitive" with other providers.
According to The New York Times (full story here), "Digital audio has grown by double digits year-over-year for more than a decade. Audiobook revenues totaled $1.67 billion last year, up 25 percent from 2020, according to the Audio Publishers Association. Last year, nearly 74,000 audiobooks were released, compared to some 7,200 in 2011."
RAIN notes that the "more than 300,000" number is consistent with Spotify's $109 million November 2021 acquisition of Findaway, an audiobooks distributor.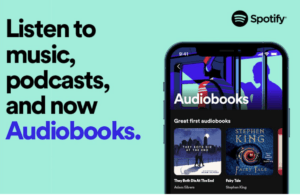 According to an article on the subject (when the purchased price was disclosed in July 2022) in Variety (full story here), "Findaway first started out in 2005 with Playaway, a pre-loaded MP3 audiobook player. Today, the company says it distributes more than 325,000 audiobook titles from publishers worldwide. The company operates AudioEngine, a business-to-business audiobooks marketplace, and self-publishing platform Findaway Voices."
In the example shown above, the book "Atomic Habits" is priced at $18.49 for 5-1/2 hours of audio.  Note that this is wildly more expensive than most subscription podcasts on a cost-per-hour-of-content basis
Read the full announcement from Spotify here.