Eight years after the podcast "Serial" entranced listeners as podcasting's first hit podcast, a Baltimore judge yesterday ordered the release of the show's subject, Adnan Syed, who has been incarcerated for the past 23 years after being convicted of the murder of his former high school girlfriend Hae Min Lee.
Baltimore Circuit Judge Melissa Phimm, citing the prosecution's failure to hand over potentially beneficial evidence to the defense, overturned the conviction, giving prosecutors 30 days to determine whether to re-charge Syed.
"Serial," a podcast launched by "This American Life" and WBEZ/Chicago, debuted in 2014 with a 12-part series about Lee's 1999 killing and Syed's 2000 conviction.  Serial Productions was purchased by The New York Times in 2020
Today, Serial Productions released a new 17-minute "S1" bonus episode covering how a prosecutor in the Baltimore State's Attorney's office "stumbled upon two handwritten notes in Adnan's case file, and that changes everything."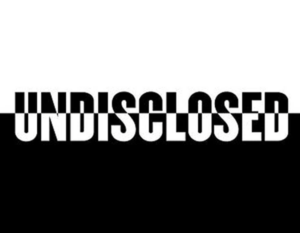 Syed's case has also in recent years been covered by "Undisclosed," a podcast about wrongful convictions in the United States hosted by attorneys Rabia Chaudry, Susan Simpson, and Colin Miller. Chaudry subsequently wrote the book Adnan's Story: The Search for Truth and Justice After Serial (2016), which became a New York Times best seller.
Although "Undisclosed" had previously announced that its March 7, 2022 installment would be its final episode, it released a 41-minute bonus episode last Thursday after last week's motion by the Baltimore State's Attorney's office to vacate the conviction.
Syed's case was also the subject of a four-part HBO documentary in 2019, "The Case Against Adnan Syed."
You can read last week's motion by the State's Attorney's office here and yesterday's judge's order here.