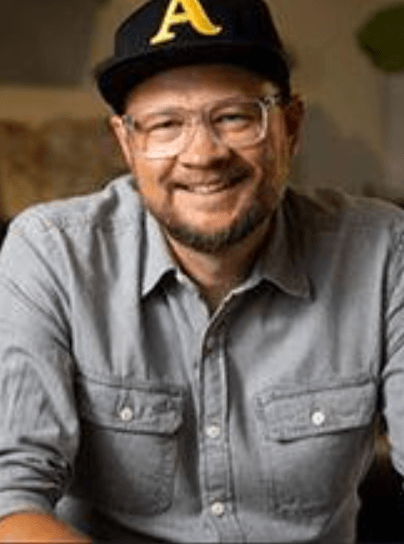 The Sweden-based leading podcast platform Acast announced yesterday that it intends to lay off about 15% of its workforce, initiating deliberations during September, as part of a plan to shift towards the creation of profitable growth in line with the company's updated financial goals.
A 15% reduction in headcount would represent about 70 people.  (Their 2021 annual report reported that, at year-end, Acast had 313 full-time employees, an increase of 42% from the previous year, including 105 staffers in Sweden, 81 in the U.K., and 65 in the U.S.)

According to its London-based CEO Ross Adams (pictured), "Our strategy is based on bringing together advertisers with podcast creators via our platform and delivering the absolute best podcast offering.
"We have been working hard for several years to develop our product to enable a seamless process for onboarding of new podcasts, as well as developing market leading advertising targeting within episodes, which is now bearing fruit. We will continue to prioritize long-term investments in both market operations and product development, but with an organization that is adapted to a new phase for the company."
As part of its second-quarter earnings report, released in August, Acast presented new financial targets, bringing forward the goal of reaching positive EBITDA in 2024 from its previous goal of sometime between 2025 and 2027.
The company had net sales of SEK 316 million (about $29 million USD) in Q2 of this year, representing a 39% year-over-year growth rate, with EBITDA for the quarter of SEK -99 million (about -$9 million USD).
James Cridland's Podnews.net talked to an Acast investor who explained, "Financial markets are increasingly preferring profitability over growth; and while Acast has spare cash, it is currently making a loss with profit margins of -31%; that's leading to a very low valuation in comparison to other audio businesses. These layoffs should speed up their path to profitability, which will also reduce any risk of running out of cash in a recession."  (Pictured: Acast stock price trend since its IPO, per WSJ; its current stock price works out to a market cap of about $158 million USD.)
On October 4, 2022, Acast will be holding a Capital Markets Update, focusing on Acast's business strategy, financial management, and these updated financial targets, which will be livestreamed.
Read Acast's full second-quarter earning report (from early August) here and yesterday's announcement here.