Royalty collection and distribution agency SoundExchange announced this week (press release here) that is has filed suit in the United States District Court for the Central District of California against Slacker, Inc. and its parent company LiveOne, Inc. to recover unpaid royalties owed to performers and rights owners.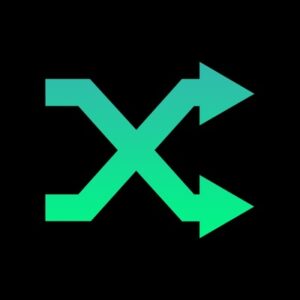 LiveOne, a public company based in Beverly Hills previously named LiveXLive, acquired Slacker at the end of 2017 and PodcastOne in 2020.
SoundExchange alleges in its filing that until July 2017, Slacker submitted monthly usage reports with SoundExchange for the sound recordings it played and paid some (but not all) of the payments due during the period, but beginning in July 2017 "consistently failed to make any payments."
About three years later, in October 2020, according to the lawsuit, SoundExchange and Slacker/LiveXLive entered into 24-month a Royalty Payment Plan Agreement ("RPPA") to catch up on old obligations, but quit making payments under that plan after its first 10 months. Although the agreement also called for Slacker/LiveXLive to pay new monthly obligations on a timely basis, "they have failed entirely to pay royalties from May 2021 through the present."  (Additionally, SoundExchange says, two audits have discovered additional royalties owed.)
The exact number of dollars owed is redacted from the public version of SoundExchange's filing, but it does say that it is the "millions" of dollars.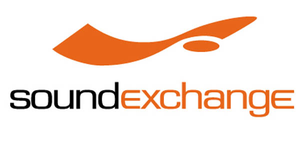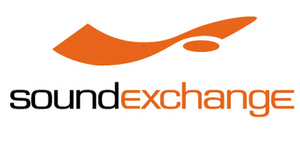 "By refusing to pay royalties for the use of protected sound recordings, Slacker and LiveOne have directly harmed creators over the years," stated Michael Huppe, president and CEO of SoundExchange. "Today, SoundExchange is taking a stand through necessary legal action to protect the value of music and ensure creators are compensated fairly for their work. We hope Slacker and LiveOne will promptly reverse course and pay what they owe for the use of recordings that drive the value of their service."
Meanwhile, in an investor webinar on Tuesday, LiveXLive gave a rosy presentation of its financial position (e.g., "Company Maintains Guidance for Fiscal 2023 of Revenue Between $125 Million-$140 Million and Adjusted EBITDA* of Between $5 Million-$10 Million") with no mention of the royalty obligation.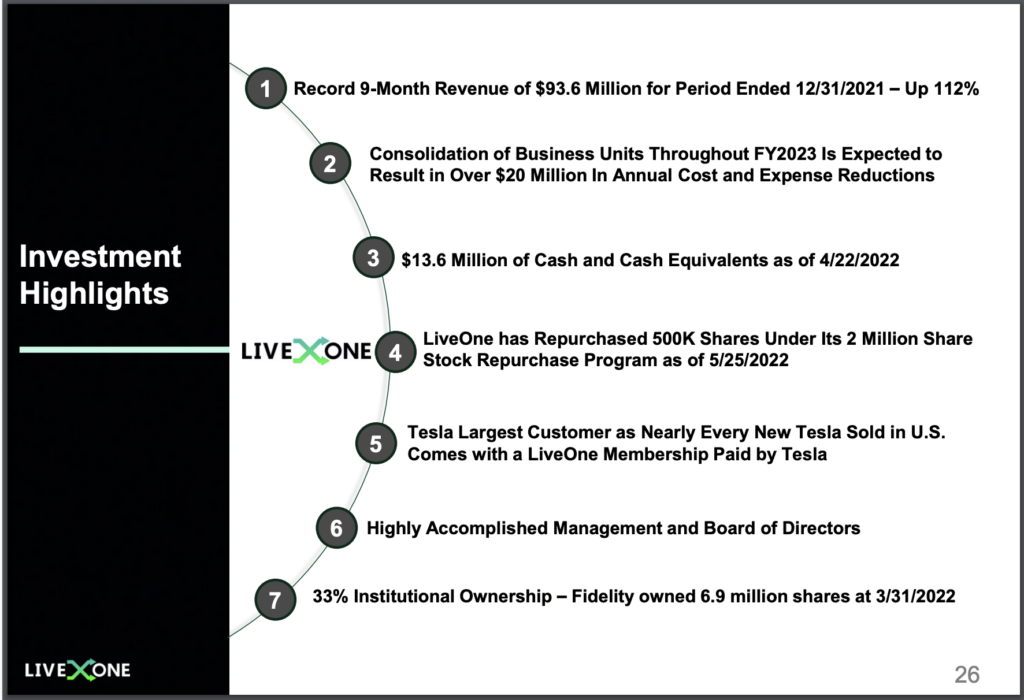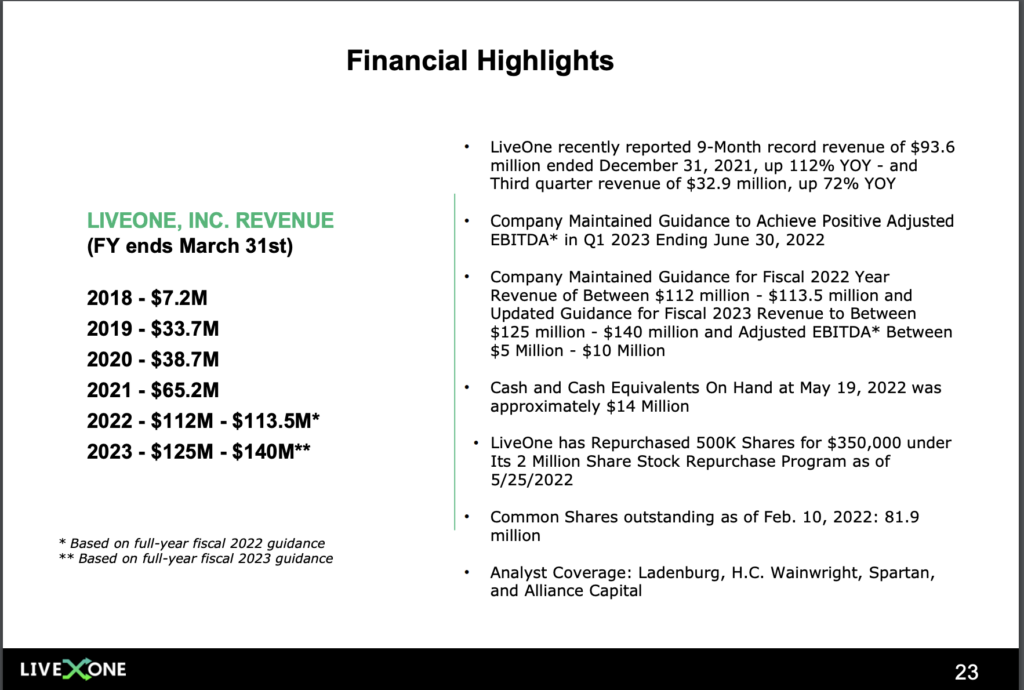 LiveOne's press release on its operating results is here.
A large portion of the Slacker division's revenues is due to its contract with Tesla, in which Tesla pays directly for the radio service for its automobiles.
LiveOne's stock price was seemingly unaffected by SoundExchange's announcement of its lawsuit: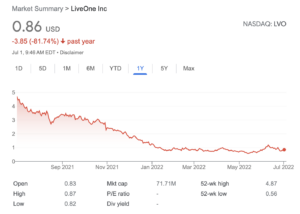 See additional coverage in Billboard here, Music Business Worldwide here, Digital Music News here, and MusicAlly here.  (Some of those stories may be behind paywalls.)