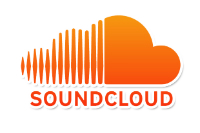 SoundCloud has been moving aggressively to support independent and grassroots artists in the wake of the coronavirus pandemic. Today, CEO Kerry Trainor authored a blog post outlining the company's strategy to help alleviate the financial woes performers are facing. SoundCloud is investing more than $15 million directly toward creator support, according to Trainor, including several new ventures.
First, the platform is adding a way for fans to directly make financial contributions to their favorite artists. It is a button that can be added to SoundCloud profiles, pointing listeners to their personal campaigns on Kickstarter, Patreon, Bandcamp, PayPal, and more.
Another new effort is Repost by SoundCloud. This platform will be available to any artist on SoundCloud, offering tools for marketing, monetization, and distribution. On the marketing side, it will let creators pitch for playlists, launch pre-save campaigns, claim YouTube content, and more. The company said that "every major music service around the globe" will be covered in its distribution tools, including Spotify, Apple Music, TikTok, and Instagram. More information is available on the Repost by SoundCloud website.
SoundCloud is also providing $5 million in free promotional support for its entire creator base, giving away its entire Promote on SoundCloud inventory. This is aimed at increasing the overall number of plays on its platform. In addition, it will launch a $10 million artist accelerator to boost performers upstreamed from Repost by SoundCloud into its Repost Select artist services program. The accelerator is by application.