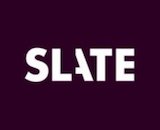 Slate has introduced a new service offering members-only listening technology to podcasters. The platform is called Supporting Cast, and it will provide the infrastructure to make members-only versions of podcasts, ones that are ad-free or have bonus content. It has features that the company developed for its own Slate Plus membership tier. The service is currently available on an invite-only beta basis.
Supporting Cast is kicking off with two networks as launch partners. Critical Frequency's membership program is available now, and 5by5 will debut its program next. Slate is also rolling out the membership platform for two individual podcasts, Burn It All Down and The Sportscasters.
Membership tools include listener-focused features such as accessing paid content within popular podcast players and no need for a password. On the podcaster side, multiple shows and feeds can be accessed from a single member account, and the signup flow can be customized with a network's own branding.
In its Supporting Cast announcement, Slate noted that podcasting has become very crowded very quickly. The company's language centered on supporting content creators. "If podcasters can't adequately monetize their work in the open market, they'll have no choice but to offer their shows to one of these closed platforms—on terms that will worsen significantly if a platform achieves monopoly status," the team said.