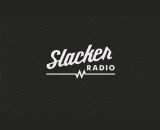 Slacker Radio has launched a new effort to increase visibility for female country music artists. The company launched a new channel called #WCE Country that will exclusively program women working in the genre. In addition, the station will feature music curation and song introductions from both female performers and other professional women from the country genre. The station's name is an abbreviation for "woman crush everyday," riffing on the "woman crush Wednesday" social media hashtag.
"We want to have the people who are the most passionate about these artists tell their stories in a unique and fun way," said Jess Wright, country format captain for Slacker. "The women in this business have stories that our listeners are never going to hear anywhere else."
The channel will attempt to serve dual purposes for Slacker: promoting more women in country music and attracting more women to the audio platform.