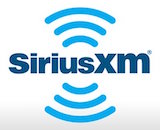 It's a busy day for Sirius XM. The satellite radio company released its quarterly results and announced a big acquisition.
For Q1 2017, Sirius XM saw revenue rise 8% on-year to a new record of $1.3 billion. Net income for the period totaled $207 million, or 4 cents per share, up from income of $172.4 million, or 3 cents per share, in the year-ago period. The satellite radio company also reached 31.6 million subscribers during the quarter.
"The year is off to a very solid start for our business, and we are on track to achieve our guidance for 2017," CEO Jim Meyer said. The company's full-year guidance remains at revenue of $5.3 billion and adjusted EBITDA of about $2.025 billion.
Sirius XM has also purchased connected car company Automatic Labs. It makes the Automatic Pro and Automatic Lite connected car OBD-II port accessories. In sharing the acquisition news, Automatic said that its brand will remain separate under the Sirius XM umbrella and that the daily customer experience for device owners was not expected to change. Sirius XM CFO David Frear said the deal was valued at just over $100 million.