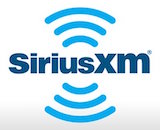 Sirius XM has settled its California royalty case with two members of The Turtles. The parties have been locked in legal proceedings for years about the treatment of recordings made prior to 1972, when federal copyright law was enacted. Flo & Eddie, the company representing Turtles members Mark Volman and Howard Kaylan, have charged that state laws were enough for Sirius XM to owe royalties from playing those early recordings.
Just before the case over pre-1972 copyright protections went to trial in California this week, the attorneys for both sides submitted a joint notice with the court that they had reached a settlement. Few details have emerged about the agreement and what Sirius might owe in payments, but it will require approval before it is formalized.
The legal proceedings for Sirius XM around pre-1972 royalties have been complicated. Just in the California case, the suit attained class action status. It also did reach a separate settlement with the RIAA for $210 million in 2015. Although this action clears up the case in California, the satellite radio company is still facing similar charges in New York and Florida.