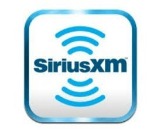 The question of copyright eligibility for pre-1972 recordings inched a little more in favor of artists this week. On Tuesday, Judge Mary Strobel made a pre-trial ruling in favor of record labels in their case against Sirius XM. The decision grants a plaintiff request for a certain jury instruction, that California law allows regulation of ownership rights of pre-1972 recordings.
The judgment precedes a trial, and comes soon after oldies band The Turtles succeeded in a summary judgment of a class-action case in another California courtroom, also against Sirius XM.
In these cases, and others being played out in several state courtrooms, plaintiffs seek compensation for non-payment of royalties for music recorded before 1972. Songs recorded prior to that date have no federal copyright protection. Artists and labels have been mobilizing to start seeking payment for the use of those songs. The Turtles have already set their sights on Pandora as the next target.
Judge Strobel's decision this week is a surprise to many observers. In August, Strobel issued a tentative ruling in support of Sirius XM in its legal defense against major record labels. In her decision, Judge Strobel cited the recent summary judgment in the Turtles case.
In Strobel's ruling, she said that her interpretation of the California law was that the only limitation on ownership rights for pre-1972 recordings was in recording covers of those songs. She did note that it was possible that Sirius XM's use of those recordings was not hindering sales, and could in fact be giving them a boost through extra exposure.
This California lawsuit in question was filed in September 2013 by Sony Music Entertainment, UMG Recordings, Warner Music Group, and ABKCO. The new ruling was also good news for SoundExchange, which issued a statement about the outcome and pointed to the need for better protective legislature for those early recordings. "This decision makes it clear that Congress should pass the RESPECT Act and ensure that legacy artists aren't forced to wait through 49 more lawsuits before they are paid for their creative art," SoundExchange President and CEO Michael Huppe said.