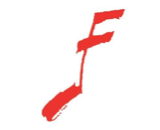 SACEM has secured a deal to administer the repertoire of Warner-Chappell with three online audio services. The multi-territory online licensing arrangement will see SACEM managing the label's music on Deezer, Qobuz, and YouTube. France-based SACEM is a collection society for songwriters and composers.
"This new partnership with Warner/Chappell Music is a vindication of our strategic investment in a future-proof global online copyright management system," SACEM CEO Jean-Noël Tronc said. "We are passionate about using digital innovation to turn the challenge of digital fragmentation of rights into an opportunity to unlock more value for creators and rights-holders."
At the start of the year, SACEM entered a partnership with IBM to improve online royalty systems. Their URights project will offer improved tracking and payment for online music usage.