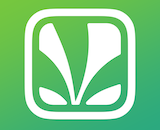 Saavn has added 800,000 tracks from Warner Music and EMI to its offerings. The addition of this batch of Western music brings the Indian service's catalog to almost 2 million. Saavn said in its press release that the deal makes it the only streaming platform in the country to offer songs from all of the big Western labels, with tunes from Sony and Universal already in its library.
The nation's listeners have been increasingly interested in music from Western artists and other sources outside of the Bollywood film industry, so the Indian market has become an area of greater international interest in recent months. In March, Rdio acquired Dhingana, which was India's biggest streaming service until it shut down in February. Vodafone India also announced a streaming service late last year to join the field.
With such a crowded field, the services will need to differentiate themselves. Saavn's addition of a large Western catalog to complement its Hindi offerings is a good start. The company is reportedly working on new consumer-facing products and partnerships to take advantage of the huge potential audience of Indian mobile device users. It was rumored to have $30 to $40 million in financing in the works, which could certainly bring some new projects to reality.
In addition to announcing the new label deal, Saavn has also seen a shuffle in its leadership. Cofounder Rishi Malhotra, who was formerly the president, will now be CEO, while cofounder Vinodh Bhat will assume the position of president and chief strategy officer.