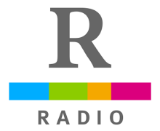 Rivet Radio announced that one of its original productions has garnered an Edward R. Murrow Award for "Best Use of Original Sound by a Small Online News Organization," Rivet's third Murrow bestowal.
The seven-minute program, produced by George Drake, Jr., is The Story of Marvin the "Street Greeter," an interview profile of a Chicago resident who spends his day greeting people on the street in Chicago's business district, spreading light to everyone he sees — a self-appointed sidewalk ambassador of good will. (Listen here.)
"When we first heard this report, which George conceived, wrote and produced, we knew it was an awards contender. He has a golden ear for audio. Every piece he touches comes out sounding great. His production skills have made story after story shine on Rivet," Rivet VP for News Charlie Meyerson said.
The Edward R. Murrow awards will be formally presented by the Radio-Television-Digital News Association in a ceremony at Gotham Hall in New York City, October 12.