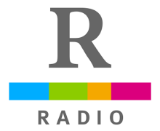 Rivet Radio has entered a partnership with The Dallas Morning News centered around delivering news stories via Amazon's Echo speaker line. The newspaper has launched a three-month pilot for the Flash Briefing stories accessed on Amazon Alexa. People who own an Echo smart speaker can enable the Dallas News skill for the Alexa, then ask "Alexa, what's in the news?" to access the latest stories.
"Home smart speakers are booming, and opening a new channel for media companies to reach their audiences with audio content. Specifically for television and print media companies, this new channel provides an opportunity to maintain and grow their audiences," Rivet CEO John MacLeod said. "Our goal at Rivet is to bring media companies into the smart-speaker channel and partner with them through the continuing technological advancements."
Rivet has been developing other partnerships for content on Alexa, most recently with Scripps. In 2016, the company pivoted toward B2B audio on demand.