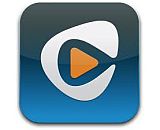 Rhapsody announced a major milestone this morning, reporting that it has surpassed 2 million paid subscribers across its music services. Considering the company was just touting 1.7 million subscribers in April, it's making steady progress in attracting new listeners. Rhapsody has already made waves this summer, announcing unRadio, a personalized set of curated playlists, and inking a partnership with T-Mobile.
In related news, Rhapsody expanded its available offerings in several international markets through its Napster division. It will launch the personalized unRadio service in France thanks to a partnership with French mobile operator SFR. Napster Premier is already out in France, but the new Napster Découverte will be available for a €3.95 a month subscription.
Napster also made forays into the Latin American market. Napster Premier recently debuted in Argentina, Chile, and Uruguay, making Rhapsody's services available in 32 nations.