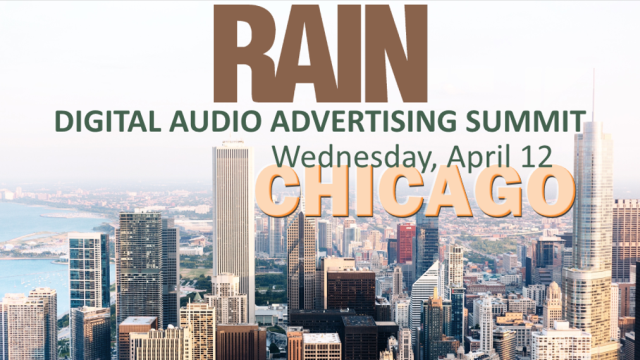 ---
Dozens of audio buyers from Chicago ad agencies joined online audio influencers from 52 companies at RAIN Digital Audio Advertising Summit at the legendary House of Blues. The audience packed the main floor and  spilled into the two side bar areas. Monitor screens throughout the venue showed speaker slides for easy viewing.
The streamlined, four-hour event featured 20 speakers and six staged sessions. The show, hosted by RAIN President Brad Hill and Founder Kurt Hanson, kicked of with Hanson's Opening Address — a tailored version of his highly regarded and always evolving State of the Industry speeches which are traditional at RAIN's full-day conferences.
RAIN News Senior Writer and news editor Anna Washenko posted session write-ups:
Interview with David Raphael, President of Public Media Marketing
Podcasting 2017: what We Know and Where It's Going
A Deeper Dive in the Infinite Dial
Audio That Resonates: The Art and Science of Creative Messaging
Programmatic Audio in a Data-Driven World: Making the Most of the Moment
RAIN Digital Audio Advertising Summit was presented by Pandora, with Platinum sponsor Spotify, and Gold sponsors Midroll Media, Authentic/Podtrac, Audio.aad, and AccuRadio.