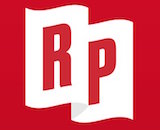 RadioPublic has attracted yet another investor for its podcast listening and discovery platform. Automattic, the parent company behind blogging and web content service WordPress.com, is the latest to put resources into the venture. It's not the first time RadioPublic has worked with the company; last year it collaborated with WordPress.com to make its universal podcast embed player available for all websites on the service.
"WordPress helps empower communities large and small, whether by providing a viable platform for local journalism, or advancing the work of small businesses and entrepreneurs," said Kinsey Wilson, President of WordPress.com. "Podcasting is increasingly a vital part of these efforts, and RadioPublic is developing leading-edge tools and practices for the industry."
Specifics of the Automattic/WordPress investment were not disclosed. The new partner joins existing investors such as The New York Times, Bose Corporation, WGBH, McClatchy, American Public Media, and PRX.