Library music streaming: You can borrow ebooks from public libraries with an intermediary app called OverDrive. Now, a similar service has arrived for borrowing music and movies from local libraries, assisted by software app Hoopla. Hoopla stands between provider (media owners) and libraries, which must grapple with a buying model different from CDs and DVDs. The result, when it all comes together, is that library patrons can "borrow" music and movie titles by streaming them. Only a few dozen libraries across the U.S. are in the program currently.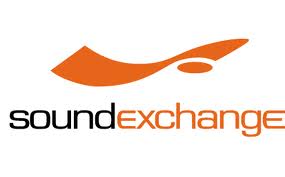 SoundExchange celebrates its 10th: Anniversary, that is. SoundExchange, an important part of the commercial music ecosystem, is a performing rights organization that collects and distributes royalties to musicians and labels. Those royalties derive from many different venues, though broadcast radio is legally exempt from paying royalties to performers and labels. (Some broadcast groups do pay artist/label royalties in accord with open-market negotiation. That is a key point in the recently introduced Free Market Royalty Act.) Here is an infographic summarizing SoundExchange's growth and collection amounts.
Jeff Price unloads: Jeff Price, founder of Audiam (which finds and distributes hidden royalties on YouTube) and TuneCore (a digital distributor of independent music), unleashes a meaty rampage (here) on the thesis of why selling music is no longer important in the age of Internet radio. "Spotify doesn't need to stream the music it carries, nor be profitable from those songs it does stream, in order for its investors and owners to reach their financial finish line of selling the company or taking it public to make billions." It might seem unusual for an accomplished venture entrepreneur to expound an Occupy Startups theme, but it does provide a knowing perspective.