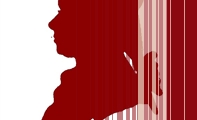 Everyone knows that listening to Mozart makes babies smarter. Also, it makes your teeth whiter. But seriously, recent research indicates that listening to a Mozart minuet assists mental concentration.
Leaving behind the hype, a background soundtrack of Mozart's music is somehow conducive to working and mental clarity. Radio Mozart is a classical station with single-composer focus … and a winning donation promo: "Mozart had money problems," intones a grave and cultured voice. "So does Radio Mozart." The station subsists partly on listener contributions via PayPal.
In a lengthy listening session (during which there was a 12% IQ gain) we heard a varied mix of orchestral music (e.g. movement from Symphony #21), piano pieces (e.g. a set of variations), chamber music (e.g. a violin sonata), and a the occasional opera arias (e.g. The Marriage of Figaro). (Can't work to music with lyrics? These lyrics are mostly in Italian, if that helps.) the different sub-genres are mixed effectively to keep the stream refreshing.
The website offers some classical videos and a smattering of related news, but is not frequently updated. You can skip the website by going to the station's Radionomy page.