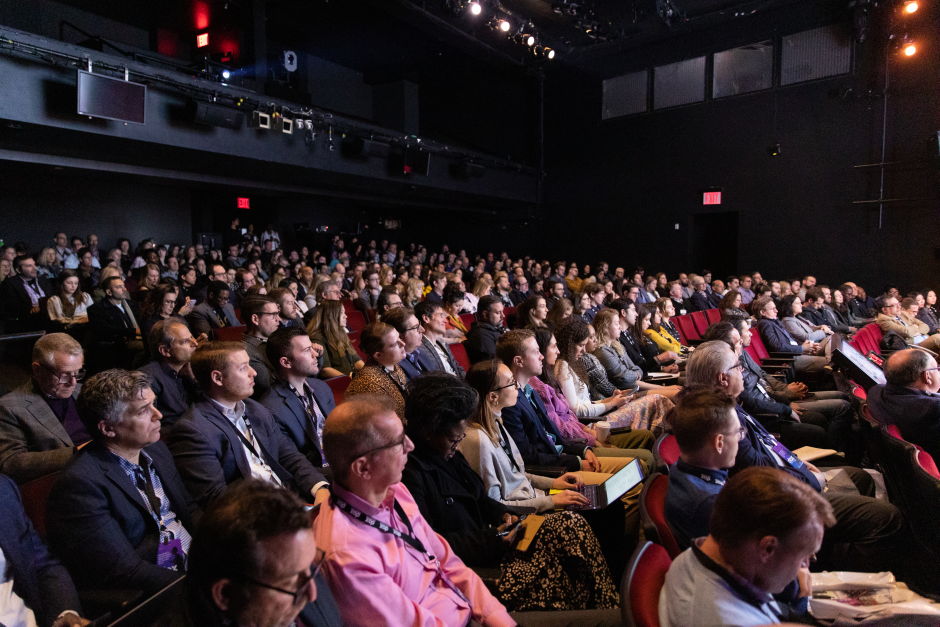 The 4th Annual RAIN Podcast Business Summit took over New World Stages in midtown Manhattan yesterday, as a sellout crowd gathered for knowledge and networking around podcasting's key business topics. The event is the only conference focused exclusively on the business side of podcasting, and is part of RAIN's global event series.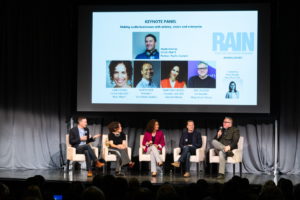 This years Podcast Business Summit was Presented by iHeartRadio and Stitcher, along with Founding Sponsor NPR and 14 other event partners
Hosted by Podnews founder/Editor James Cridland, the program focused on the unique opportunities podcasting offers advertisers. Seven stage sessions — panels, interviews, and a research presentation — were balanced by three networking opportunities in a half-day event which drew 500 registered attendees. About half the audience was comprised of New York agency audio buyers.
If we were to name one key topic in podcast advertising, it would be attribution, which is the science and technology of measuring listener outcomes to podcast advertisement. Those outcomes could range from brand recall to online actions, from personal visits to stores to conversions of all types in all media. There is a rich ecosystem of measurement and technology companies that work with the buy and sell sides to quantify ad effectiveness. While podcasting is behind other digital advertising categories in advanced attribution, it is catching up, and a lot of conversation converged on the topic during the day.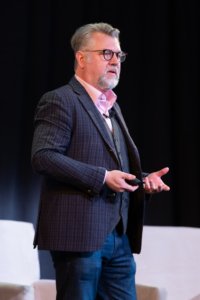 Tom Webster, SVP of Edison Research, gave a "Flash Briefing" in advance of his company's release of The Infinite Dial 2020 on March 19. (Triton Digital partners with Edison for The Infinite Dial).
The Keynote Panel highlighted founders and executives from innovative podcast networks: Eric Nuzum (Magnificent Noise), June Cohen (Wait, What?) Marty Moe (Vox Media Studios), and Martina Castro (Adonde Media) — moderated by Steve Pratt (Pacific Content).
Other panel topics included Getting Podcast Measurement Right (hosted by Sarah van Mosel, Chief Revenue Officer, Stitcher), Podcast Attribution Gets Real (hosted by Brett Robinson, VP of Ad Operations at National Public Media), The Science of Podcast Advertising (moderated by Steve Goldstein, Founder/CEO of Amplifi Media), and Content to Campaign: The Parts of Podcasting (moderated by Laura Mayer, COO and co-founder of Three Uncanny Four).
Another highlight was a conversation with Stuff You Missed in History Class Co-host Holly Frey, moderated by iHeartPodcast Network president Conal Byrne.
As in the past, this year's event was photographed by noted New York style and event photographer Jenna Bascom.