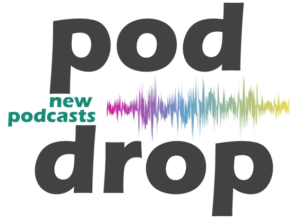 Pod Drop features new and returning podcasts. Today, inspiration from musician Michael Franti, comfort cooking from Allrecipes, and the genesis of great innovations from the IPO Educational Foundation.
---
Stay Human
(Michael Franti)
Michael Franti is a globally-recognized musician, humanitarian, activist, and award-winning filmmaker revered for his high-energy live shows, devotion to health and wellness, and worldwide philanthropic efforts. this podcast is related to Franti's album 'Stay Human Vol. II,' which is an accompaniment to his documentary 'Stay Human.' That production focuses on how we hold on to our humanity in the most challenging times of our lives. This podcast seeks to do the same. "There's no one you wouldn't love if you knew their story." The show introduces listeners to interesting and diverse people around the world.
trailer:
Homemade
(Allrecipes)
This new show is a spinoff of Allrecipes, a successful website. This podcast has a lot of down-home atmosphere, starting with the comforting southern inflections of host Martie Duncan — author, home cook, and Next Food Network Star finalist. She delivers recipes and family stories that underpin them. She also engages star foodie guests; Guy Fieri appears in the first episode. The program is an easygoing dive into comfort cooking — "A recipe is a story that ends with a great meal."
trailer:
Stroke of Genius
(IPO Educational Foundation)
This is a new-season drop of this fascinating program from IPO Educational Foundation. It features interviews with inventors, with an emphasis that great innovations start with ideas, along with weird and fascinating questions. The show promotes the value of interllectual property. The new season (#3) explores the most pressing questions, fascinating stories, and often-overlooked marvels that make up the world of intellectual property. From famous copyright cases to the unheard stories behind impactful inventions, each episode intends to guide the listener through the landscape of human innovation.
trailer: