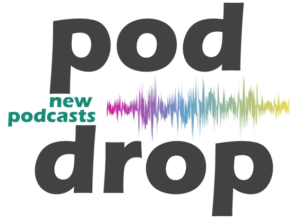 Pod Drop features new, interesting, and returning podcasts. 
---
The Dennissance (Audio Up)
Dennis Quaid steps into podcasting for a short-form series on Audio Up, where he is a partner. He brings his trademark charm and instantly recognizable deep vocal fry to interviews with luminaries from various fields. First guest: Billy Ray Cyrus. Prior to that April 15 drop, the project released a trailer (listen below) and an introductory 16-minute episode with Audio Up co-founder Jared Gutstadt. Most of the promo material focuses on Quaid's many accomplishments that most people are unaware of: piloting an Alaska dogsled, meditating by the Ganges, and more. Clearly, this podcast venture is pinning its fortunes on host appeal. It'll probably have good guests, too.
The Dennissance trailer:
An Animal Saved My Life (iHeartRadio / The Dodo)
This is an original podcast from The Dodo, which all dog and kitten lovers are familiar with in viral social media videos. In this podcast, Emmy-nominated host Rocky Kanaka will listen to and share amazing stories from people all over the world who have had their lives saved by an animal. From a dog pulling his owner off train tracks, to a pack of lions saving a young girl from kidnappers, this podcast tells a variety of true stories that remind us why we are so lucky to have animals in our lives.
An Animal Saved My Life trailer:
The Essentials: Inside The Curve (ABC Audio)
This is a 10-part series produced in the field with front-line COVID-19 medical workers. the show is produced by ABC Audio, home of the START HERE morning news podcast and many others. The podcast series will feature first person diaries of their days, including their fears, struggles and moments of inspiration.
The Essentials: Inside The Curve excerpt: