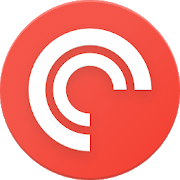 Pocket Casts, a popular podcast app, announced that it is adopting a new freemium subscription business model. The app will now be a free download, with all of its existing features available for no charge. Listeners who want additional customizations will have the option of the Pocket Casts Plus subscription, which will cost $0.99 per month or an annual rate of $10. Under the previous pricing, the mobile app was a one-time cost of $3.99 and the desktop apps cost $9 to download.
The free tier features include discovery tools, options to speed up playback, custom filters to organize podcast episodes, and cross-platform sync. It is also rolling out an enhanced feature for playing local audio and video files. The Pocket Casts Plus subscription adds desktop apps for Mac and Windows, cloud storage for both creators and listeners, and exclusive app icons and themes. All of the Plus features are new to the platform.
Current users of the Pocket Casts mobile apps on both iOS and Android will not see any changes in the service. For customers who previously purchased the Pocket Casts desktop app, the company will give three free years of access to the Plus tier.
"Pocket Casts is built for podcast fans, by podcasts fans. Since we launched in 2010, we've been obsessed with the user experience and have consistently delivered powerful and intuitive features to the medium's most passionate fans," Pocket Casts CEO Owen Grover said. "In today's rapidly evolving audio landscape, it's important we stand for free and open access — not walled gardens — to grow the medium while delivering the world's best listening experience."