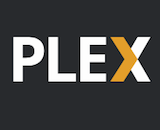 Plex has launched a new version of its music player software. The company's R&D division has created an update to Plexamp, named as a nod to the Winamp music player. The original Plexamp was launched in December 2017 as a software program that could play any music format. Plex CTO and Co-founder Elan Feingold wrote a blog post covering all of the updates the team has made to the music app.
The new version is linked to the company's Plex Pass subscription service and is only for those paying users. It has features such as mix builders, lean-back music stations, and offline listening. The updated Plexamp also can save searches and activity across servers and podcasts. It has also received visual tweaks such as themes and new artist and album pages.
Plex as a company has also gone through a few iterations over the years. The company is now a service for organizing and streaming personal media libraries as well as offering a streaming library of music, podcasts, TV, and movies. It promises a seamless media experience across devices.