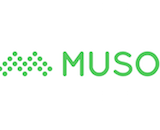 A new report from MUSO tracked the global piracy trends in 2015 and found that the amount of music downloaded from illegal sites increased over the course of the year. The second half of the year saw 16.5% more illegal music downloads over the first half of the year.
Russia was the top country in terms of illegal music streaming sites. The U.S. had the third most illegal music downloads, but it was the leader in visitor traffic for piracy torrent sites across media types. The country was also responsible for 10% of global music web download piracy site visitor traffic.
"This shows that a huge global audience is still very active with piracy, but that there is a incredible opportunity for the industry to re-connect with these people and drive them back to legal channels," MUSO CEO Andy Chatterley said. MUSO offers secure content distribution that is meant to counter unauthorized download activity.
The MUSO data covers more than 2 billion visitor traffic hits for 576 websites that either specialize in music piracy or have significant music content.