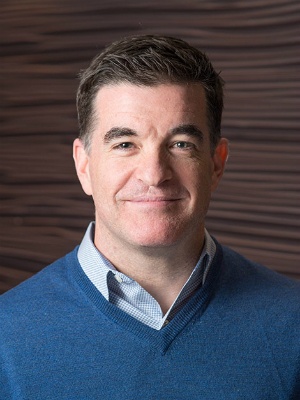 Patrick Reynolds, Chief Strategy Officer of Triton Digital and a featured speaker at the upcoming RAIN Summit Europe in London on November 4, says that streaming could be the meat of the FM sandwich. That tasty analogy came up in a phone conversation with RAIN recently, in which Reynolds previewed the panel discussion he will moderate in London: "Measuring and Monetizing FM's Online Audience."
"What's the roll of digital in your FM arsenal?" is one main question Reynolds will put to his panelists. "Is it an extension of your FM over-the-air audience? You've got them over the air in the AM and PM drives. Now you've also got the 'meaty middle' of the FM sandwich during the day, mostly when they're listening to the FM content via streaming."
The panelists will comprise a lineup of strategy executives: Chris Wistow (AdsWizz), Christian Schalt (Regiocast/ NWZ), Ali Abhary (Karnaval Media Group), and Lubor Zoufal (Lagardere Active CR).
The sandwich metaphor brings in another important question, according to Patrick Reynolds: "Is it added time with existing customers, or are you attracting new customers?" He told us he'll dive into how the FM streaming audience differs by format, location, and other metrics. "How do you know where your audience is coming from — in-market or out of market? What do you do with that information if you do have it? What are your monetization strategies for each?" 
Patrick Reynolds stresses the value of that middle-day FM streaming audience: "It's not window dressing, or the crumbs. In some cases, over-the-air is the bread, and the meat is in the middle."
RAIN Summit Europe is the largest meetup of Internet radio and online audio professionals! Hosted by RAIN News Founder Kurt Hanson and CEO Jennifer Lane, RAIN Summits are the premiere educational and networking conferences for the digital audio industry. CLICK HERE for agenda, speakers, and registration.