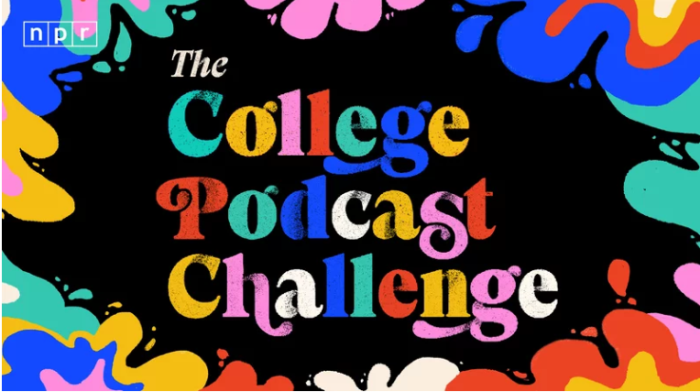 NPR is reviving its College Podcast Challenge, founded last year as an offshoot of the PR Student Podcast Challenge for grades five through eight.
"All it takes is a smartphone, a laptop computer, and a good idea," NPR states. "We want to hear the ideas, the issues, the discussions that are bubbling up on campus. Now that most schools are back in person — tell us what it's like!"
NPR will select winners and near-winners, highlighting the content on NPR radio franchises like Morning Edition and All Things Considered.
All students, regardless of age, who are pursuing an associate's or bachelor's degree can apply. Maximum length of submitted episodes is set at eight minutes, and we can certainly understand that restriction. "We always get questions about this," NPR explains, "but we're holding you to our own standards at NPR, where reporters often have to condense days or weeks of reporting into five or six minutes. We've found, after listening to a lot of podcasts, that shorter is better." Haven't we all.
NPR furnishes training material and guides. Students have until the submission deadline of Feb. 28, 2022. HERE is the sign-up form.
.