The every-four-weeks Podcast Ranker series from Triton Digital offers the felicitous ability to view the 100-place list by podcast, sales network, and sales representation. (Try it HERE.)
Doing so allows an inquisitive visitor to view the entire ranking from #1 to #100 by those categories, or view the entire ranking alphabetically according to each category. Further, each view can be tweaked by altering the governing measurement from Weekly Average Downloads to Weekly Average Users. You can also isolate a sales network to see how its repped shows place on the list. It's addictive, we tell you.
Looking at the report for April (actually April 3-30), we learn that NPR News Hour is the most successful podcast by downloads, and Crime Junkie takes #1 for users.
SiriusXM Podcast Network is atop the list of 15 sales networks for downloads and users.
Below are the top 10 podcasts. Highly recommended to put your fingers onto the interactive report (HERE).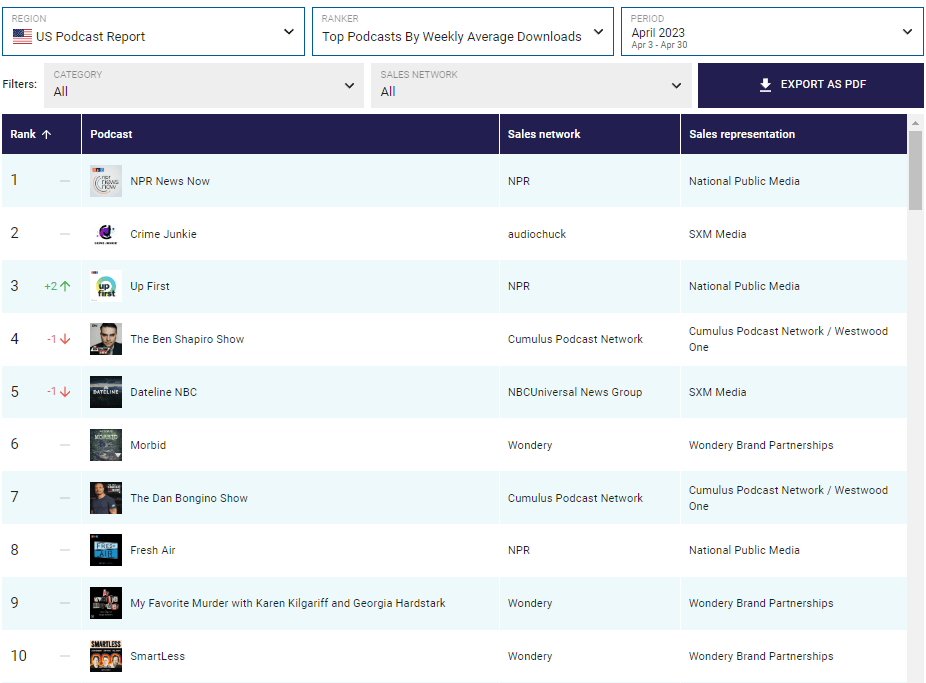 ---