Fewer new podcasts were dropped in November than in any month in a year, including last November. This according to the stats page at podcast stats company Listen Notes.
There were 9.728 new shows launched in November, down from over 16,000 in October, and far fewer than the 87,448 new shows introduced in November, 2020.
High point for 2021 was March, which saw 104,295 new podcasts enter the fray.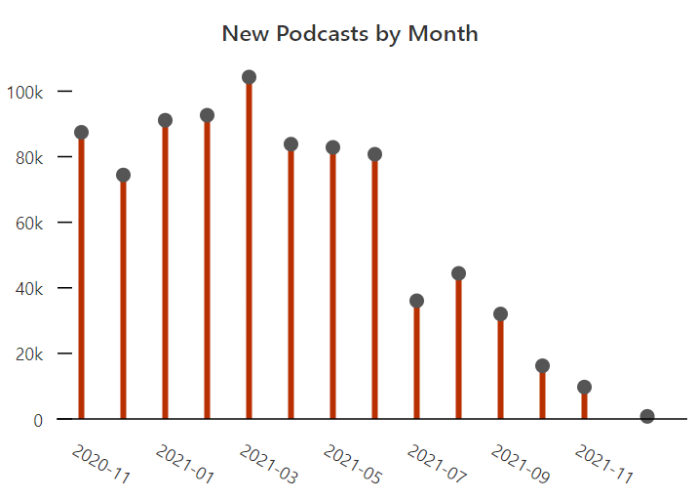 Over 674,000 podcasts have been initiated in 2021, and the total seems unlikely to catch up with last year, when Covid inspired over a million new shows. Both 2020 and 2021 experienced a high level of "dead shows" — also known as podfades, in which launched podcasts stopped producing episodes.