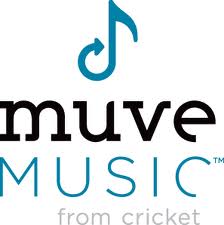 Muve Music is an interactive music subscription platform available exclusively to Cricket Wireless phone users on the Android platform. This narrow distribution funnel seems to work well for everyone involved, including users who have made Muve "the most popular on-demand music subscription service," according to the company's press release.
Cricket packages Muve with other services in one of its subscriber plans. A paying subscriber to Muve is really a customer of the phone company's tiered service. As such, Muve's growth numbers benefit from a bundling strategy that isn't available to Rhapsody or other stand-alone music subscriptions.
Coincidentally, Muve founder and ex-SVP Jeff Toig left the company a few weeks ago to join SoundCloud as Chief Business Officer.