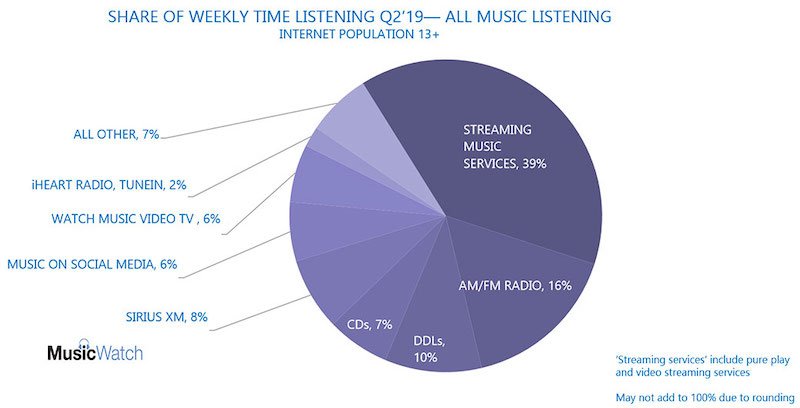 MusicWatch found that more than three-quarters of American adults are music streamers. The result is from the company's Q2 report on music consumption, shared ahead of publication by Billboard. The assessment found that 77% of U.S. internet-users age 13 and up listen to music via streaming. That total, roughly 183 million people, is up 14% from the year-ago survey.
Of that figure, MusicWatch found that 125 million are paying subscribers to a streaming service. Many of those subscribers are on shared plans, with 68 million listners personally paying for the access. That metric is up from 56 million direct subscribers in the survey six months prior.
Streaming music services were responsible for the largest share of weekly listening time in Q2 at 39%. AM/FM radio trailed at 16%.
Within the streaming ecosystem, YouTube topped the list with a 30% share of weekly listening. Spotify came second with 24% and Pandora had 17%. The streaming services from Apple and Amazon each had 6% shares of weekly listening.