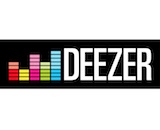 Old habits are hard to break, and they set in by about age 30. That's the takeaway from a new survey by Deezer that asked 1,000 Britons about their listening habits.
The results showed that by 30 years old, most listeners have become settled in their musical ways. At that age, most begin to stop absorbing new music and only listen to the same artists and genres, even though 47% of the respondents said they wished they spend more time on music discovery. The poll participants cited being overwhelmed by available choices (19%), demanding jobs (16%), and caring for young children (11%) as the reasons why their music discovery entered paralysis.
"With so much brilliant music out there, it's easy to feel overwhelmed," said Adam Read, UK and Ireland music editor for Deezer. "This often results in us getting stuck in 'musical paralysis' by the time we hit our thirties."
On the other hand, 24 was the average age of highest interest in musical discovery. At that point, 75% of respondents said they listen to 10 of more new tracks every week and 64% listen to at least five new artists a month.