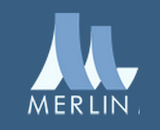 Indie label network Merlin announced that its royalty distributions to members have increased eightfold between 2012 and 2017. In the past 12 months, the distributions totaled $300 million. Along with the royalty news, Merlin has hired Helen Alexander as the finance director. She was most recently a director of operations and business development for Warner Bros.
"Helen is a key addition to our team," CEO Charles Caldas said. "She brings with her a wealth of experience and, at a time of explosive global growth in our market, will ensure that all internal finance, reporting and operations processes continue to run smoothly."
In addition, the company has cut its administration fees by a quarter. Merlin's rate for commercial deals has been reduced from 2% of revenues to 1.5% of revenues. This marks the sixth time in five years that the administration fees have been decreased.