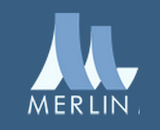 Independent label network and rights agency Merlin announced the opening of a new office in Japan. The Tokyo location will be led by Haji Taniguchi, formerly president of Avex Music Publishing and an expert in the Japanese and Asian music markets. Kaoruko Hill has also been hired to head up label and service relations.
"Merlin was conceived as an outward-looking global organisation, and the Japanese market will be of paramount importance to our international membership," Merlin CEO Charles Caldas said. "Over recent years, we have also seen a marked increase in members from the Asian territories, while in 2015 Merlin signed its first ever pan-Asian specific deal with KKBOX. For these reasons, the decision to open a Japanese office as an initial step into this region makes strong strategic sense."
Japan has proven to be a challenging market for some segments of the music industry because of its focus on physical formats. Digital revenue grew in the first half of 2016, but still totaled just $255 million compared with $991 million spent on CDs in the period.