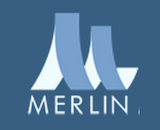 Merlin announced that it has hired three people for its member services and legal teams. It has been an active year for the independent label group and global digital rights agency, which now has global license deals with 25 digital music services. Its partners include Facebook, Alibaba, Tencent, and NetEase.
Two hires will be based in Merlin's London office. Emma Robinson joins as a member services manager and she will be the inital point of contact for members' day-to-day interactions with Merlin. Leeza Panayiotou also joins the London team as manager of legal and business affairs. She joins in this newly created role from the Cooking Vinyl Group.
The third hire is Bela Zecker joining the New York office for the newly created position of member services and operations manager for the Americas. His focus will be on Latin America, and Zecker will work with Merlin's expanding membership from those countries.
"As a global organisation it is crucial that Merlin can react to the sustained demand for independent music and provide the best possible service for our expanding membership," Merlin CEO Charles Caldas said. "This investment in our staffing will allow us to do that. Wherever in the world they are based, our continued goal is for Merlin members to derive the maximum impact from our global licensing partnerships and to help grow their digital business."