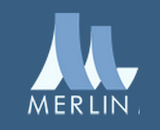 Merlin announced that it is reducing the administration fee for commercial deals. The drop from a 2.5% to a 2% fee marks the fifth reduction in four years for the independent music rights and licensing group. These fees fund Merlin's operating costs, with all other benefits stemming from commercial agreements going to members.
"Merlin's members are the bedrock of our organisation and following a year that saw such significant expansion in our activities, it is hugely satisfying to announce today's 20% reduction in Administration Fees," CEO Charles Caldas said. "We look forward to delivering even greater value in 2016 as we help our members grow their businesses in the year ahead."
Merlin has 705 direct members and represents tens of thousands of independent labels. The company also had new board elections in the fall.