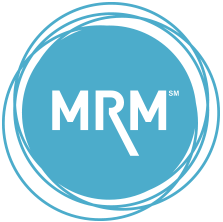 Radio consultant and podcast producer Mark Ramsey is announcing today a new division of his Mark Ramsey Media company, focused on research and other services for Christian broadcasters. The effort is "built specifically to serve the unique needs of Christian broadcasters, both commercial and non-commercial."
The new initiative is centered around custom strategic research, and also plans to develop fundraising effectiveness strategies. "We are also developing proprietary means of magnifying the effectiveness of station fundraising efforts and specialized efforts to fund research efforts through direct appeals to donors," Ramsey said.
A corresponding website has launched HERE, and a weekly email newsletter called FaithBright is now available HERE.
Radio stations listed as strategic partners at launch include KLTY Dallas, WPOZ Orlando, KTIS Minneapolis/St. Paul, K-LOVE, and AIR1.