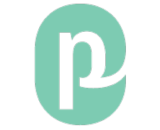 Details are sparse, but it is confirmed that Pacific Content — a leading producer of branded podcasts — is undergoing a layoff sweep, as reported in Broadcast Dialogue. The extent of the cuts is not publicly known, but reporting indicates that parent company Rogers Sports and Media has confirmed the action.
Rogers acquired Pacific Content in 2019. Since then, founder and chief executive Steve Pratt, Director of Audience Development Dan Misener, and Director of Strategy Jonas Woost have left the company.
At the start of this year, Matt Wise was named by Rogers to be Director of Podcasting and head of Pacific.
"We're proud of the reputation that Pacific Content has earned for itself as North America's leading branded podcast company," a Rogers Sports & Media spokesperson told Broadcast Dialogue. "The quality of work produced by this team is best-in-class, and Pacific Content remains an integral part of Rogers Sports & Media's digital audio business. We're now structured in a more strategic way for continued success."