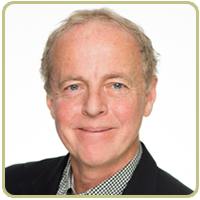 In the news yesterday, it was reported that the long-running "Jeff & Jer" morning show on CBS-owned KYXY/San Diego is soon to be no more, after a 33-year run, as the "Jer" half of the team, Jerry Cesak, is departing the station on October 14th.
Jeff Detrow and Jerry Cesak have spent most of their career in San Diego, including long previous stints at KFMB-FM and KHYI, although I had my chance to listen to them when they also had a brief tenure at WFYR/Chicago in the mid-'80s.
In describing the reason for his departure, Detrow explained, "The real reason I'm leaving can be told in two simple words: 'It's time.'"
He was also quoted as explaining his departure with the comment "Life, I think, comes in chapters, and in my life, the radio chapter is over."
It doesn't take a lot of reading between the lines to assume that this is not an "I am ready to retire" situation, as has been the case in the past with some popular morning show air personalities like WGN's Spike O'Dell.
Rather, it sounds to me like the language of someone who had could not come to terms on a contract renewal.
This follows the departure last fall of KYXY's afternoon drive air personality, Sonny West, and recalls the recent retirement(?) of the legendary CBS-owned KRTH (K-Earth 101) afternoon air personality Shotgun Tom Kelly.
In my opinion, in an era in which broadcast radio needs to defend against the growing popularity of satellite radio (with dozens of commercial-free music channels) and Internet radio (offering the ability to personalize your music stream), beloved air personalities are one of broadcast radio's key strengths.
Furthermore, in my experience, an established team of air personalities — e.g., "Steve & Garry" on WLUP/Chicago and WLS/Chicago, "Eric & Kathy" on WTMX/Chicago, "Kathy & Judy" on WGN/Chicago, "Scott & Todd" on WPLJ/New York City, "Perry & Price" on KSSK-AM/FM/Honolulu, Reitman & Mueller" from WKTI/Milwaukee, and many others — is far stronger than either of the individuals alone. (This is particularly true when the two personalities are relative equals. "Scott & Todd" may be an outlier in the examples I just rattled off, because it was Shannon was clearly the star and Pettengill was the sidekick.)
Cumulus-owned WLS/Chicago smartly realized this principle last year when the extended a very lucrative offer to bring back to Chicago radio the morning show team of "Eddie and JoBo," but the deal fell apart when WLS declined to hire Ed Volkman alone after they couldn't come to terms with Joe Bohanan's half of the team. "Eddie" or "JoBo" alone is nowhere near as valuable a brand as "Eddie & JoBo."
If you're a broadcast station with a popular air personality — or a popular team like "Jeff & Jer" — my feeling is that they're going to be a key, key asset to you in upcoming years, and you should do your absolute best to maintain them.
To quote Cosmo Kramer, "They're gold, Jerry — gold!"