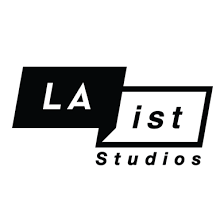 Los Angeles Public Radio, KPCC, will be rebranded in the coming weeks as LAist, adopting the group name for an existing podcast production network, as well as existing news and social media enterprises.
KPCC will be branded as LAist 89.3.
The PR offers this strategic rationale: "Unifying under a cross-platform LAist brand ensures that news and resources are easily accessible, meeting people where they are: on the radio, online, on mobile devices, in person and on-demand."
One existing example of cross-channel production is the radio program How to LA, which is released as a podcast (in the public radio tradition) on LAist.
The announcement stresses that the rebrand is not a content strategy change — the radio station "will continue to be the same trusted news source bringing listeners the NPR programming they've enjoyed for decades."
President and CEO Herb Scannell offered this statement: "As a leading public media organization we cannot stay static. The moment to change to service more Angelenos and beyond in the platform of their preference is now. A cross-platform approach will be the tip of the spear of our evolution, and a powerful unified brand is table stakes to future-proof our mission. It is essential that we take steps to not only serve current listeners and readers better, but to engage the public media audience of the future. We here at LAist aim to stay at the forefront of innovation when it comes to being a trusted and independent resource for all, in the right places, at the right time. We are made of LA. We rely on Angelenos and not algorithms to tell us what's important for them, and that's how we frame our stories. Our new brand will be an embodiment of that unique way of covering Southern California. With this change we feel better positioned than ever to spark the audience's curiosity, make them feel more connected with others and their community, help them understand issues that are important to their life, find ways to enjoy their city even more, and even be equipped to make a positive difference."