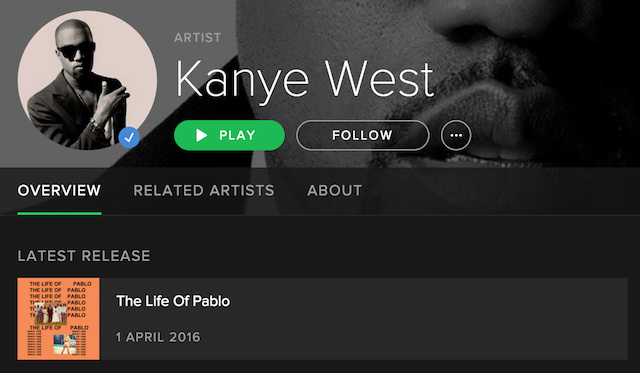 Never is a very long time. Or, if you're Kanye West, it's somewhere in the range of seven weeks.
West had tweeted at release that his new project, The Life of Pablo, would "never" be available on Apple's music platforms. But today it landed not just on Apple Music, but also Spotify and Google Play. It's also now available for purchase through West's website.
The Tidal exclusivity route appeared to be a mixed bag for West. The streaming service recently announced that Pablo saw 250 million streams in its first 10 days alone, but the album was also an immediate target for piracy. The rapper hasn't made any official statement about why the album added a broader scope or why it happened now, although a single did emerge on other streaming sites earlier in the week. Maybe he's done revising it for the time being?
Given West's sense of theatricality, we at RAIN News are half-hoping this was an elaborate April Fool's prank. But we're also happy to have more options to listen to his latest, so it seems like a win either way.