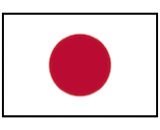 Japan has been an outlier when it comes to the global music trends. The country still remains anchored by CD sales, although streaming continues to grow its share of revenue. The Recording Industry Association of Japan released its second-quarter digital music sales, and all forms of streaming posted triple-digital increases over the first half of 2019.
Subscription audio streaming generated 18.54 billion yen, a 124% year-over-year increase, while ad-supported audio streams delivered 421% on-year growth to reach 625 million yen. Streaming video also turned in marked growth. Subscription music video streams posted 554 million yen in revenue, with 200% growth on year, while the ad-supported version grew 122% to 1.66 billion yen.
Japan has also bucked the international trend of declining digital downloads. Single track downloads in the first half grew 88% on-year to 7.213 billion yen, and album downloads delivered 4.441 billion yen thanks to 90% growth.
For context, the RIAJ reported 154.2 billion yen in 2018 revenue from CD sales alone. Under current exchange rates, 1 dollar is about 106 yen.